Army Veteran Keith Knoop thanks donors for keeping him in the game
Sgt. Keith Knoop had been a top athlete in his Army reservist unit until Sept. 30, 2009. An explosion from a roadside bomb penetrated his armored truck as he drove through southern Iraq, nearly killing him.
"The blast tore apart my right leg resulting in major blood loss along with a broken femur, knee, and hip. It was a rush to get me to a hospital due to how much blood I was losing. Without blood transfusions, I would not have survived."
Altogether, Keith received nearly a dozen blood transfusions, some of them after he was transferred stateside to Brooke Army Medical Center in Texas where he endured over a dozen surgeries to repair his leg.
"When I was first wounded I accepted the fact I might not make it. After surviving, I was extremely grateful and tried to not take life for granted and to appreciate the time. But, I was crushed knowing I might not be the guy I was before. I have been an active person all my life and running is important because it's an outlet for me. No matter what's going on in my life, running helps me to not focus on the negative but focus on myself and appreciate where I'm at."
The injury meant a long road to recovery, and it also eliminated his chance of running the 2010 Half Marathon alongside his twin brother, Ken.
The duo had been workout partners since 2005 after graduating from Beatrice High School and joining the Army Reserves. They trained together until Keith deployed to Iraq.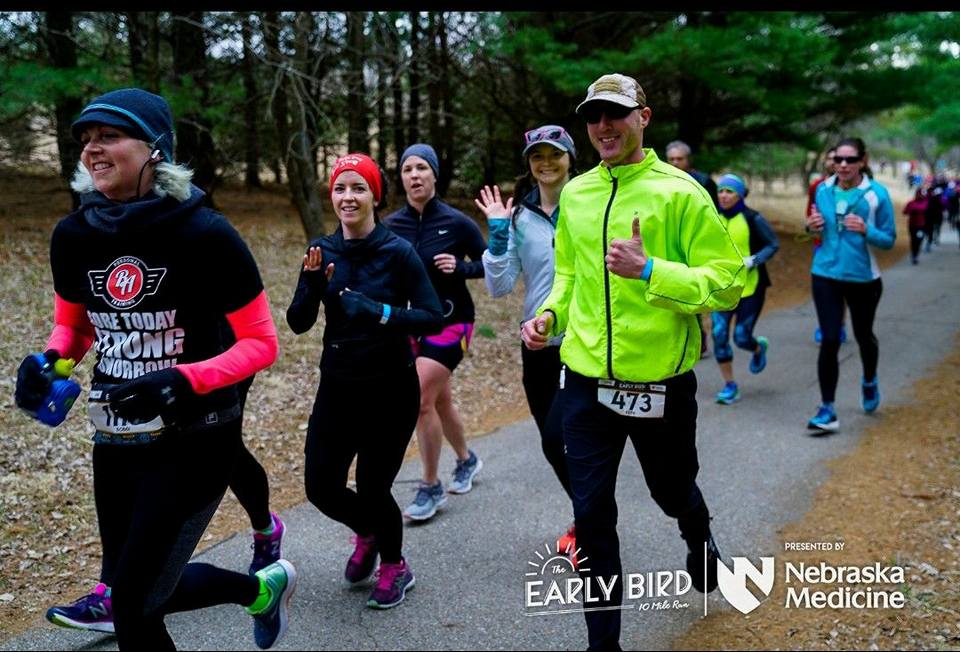 Back on Track
A year and seven months after the explosion, the brothers finished the 2011 Lincoln Half Marathon. While Keith wasn't completely healed, he worked hard to get to that moment.
That half marathon was just the beginning. The brothers motivated one another through countless 5K and 10K runs, including the Leprechaun Chase and the Good Life Halfsy, and obstacle-course races like the Tough Mudder and the Lincoln Mud Run. In June 2015, Keith and Ken performed on a special, all military edition of the NBC television show, "American Ninja Warrior." In 2018, the duo has already completed 15 races and look forward to next year's season.
While running and staying in shape is important to Keith, so is being a blood donor. To make it work with his training schedule, Keith donates blood during recovery periods or when he's not going to be training at 100 percent.
"If you're able, there's really no excuse not to. Just get in and do it," Keith said. "It doesn't take that much time and you are going to be helping someone. You never know who that person could be, but it could be you or someone you know. You could change their life. It changed mine.
I'm so grateful I'm alive and still able to run. Running has helped me find myself again and has given me the motivation to get my life back together. I still have aches and pains and my leg doesn't function like it used to, but I'm healthy and able to train and compete as much as I want to. It slows me down a little but it doesn't stop me."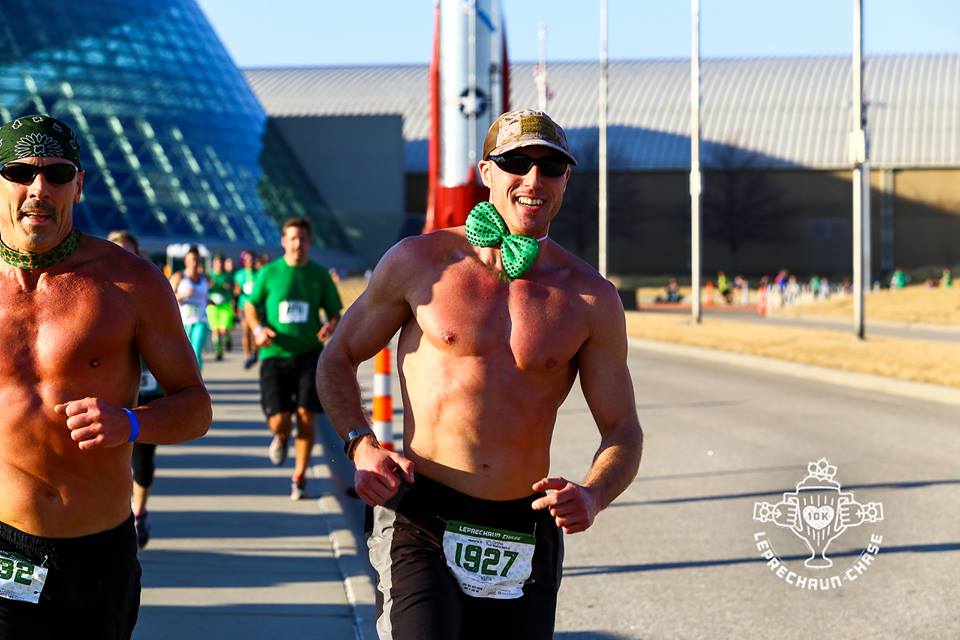 Why athletes make great blood donors
According to Nebraska Community Blood Bank (NCBB), athletes are some of the best candidates for blood donation. They are typically in excellent shape even in the offseason because they exercise regularly, eat a balanced diet, and stay hydrated.
Athletes sometimes avoid donating blood because they are worried about how long it takes to return to pre-donation performance. It depends on what type of donation is made. If a whole blood donation is given, athletes shouldn't see a difference in their training after a week or two, although it could take a month or more to regain full aerobic capacity. Some athletes may consider donating platelets to avoid a decrease in performance. Learn more at ncbb.org/athletes.
Donors are needed to ensure a stable supply of blood is available for patients in local hospitals. About 38% of the nation is eligible to donate and of that number, only 7% support 100% of the nations need. Even twice a year donations will impact the community. Schedule an appointment at NCBB.org. A list of donor centers and blood drives are also available on the website.
Nebraska Community Blood Bank is proud to be the Charity of Choice for the Born and Raced in Nebraska Running Series. As Charity of Choice, NCBB provides race day volunteers at packet pickup and water stations who help keep the event safe, organized and fun.  NCBB has served Nebraska for 50 years. Its blood donors keep the people in your life running by providing hospitals in Lincoln, Omaha, and surrounding communities with life-saving blood. If you're interested in supporting its mission, please consider donating blood, joining their volunteer team, or making a financial contribution when you register for the next BRIN event.