Hello Everyone! I'm Linda Brown, one of the Race Directors at Pink Gorilla Events.  As a runner, I find myself looking for running events that are unique and memorable.  What else is more unique and memorable than exploring historic aircraft and running through a beautiful state park?  Are you intrigued?  Read On!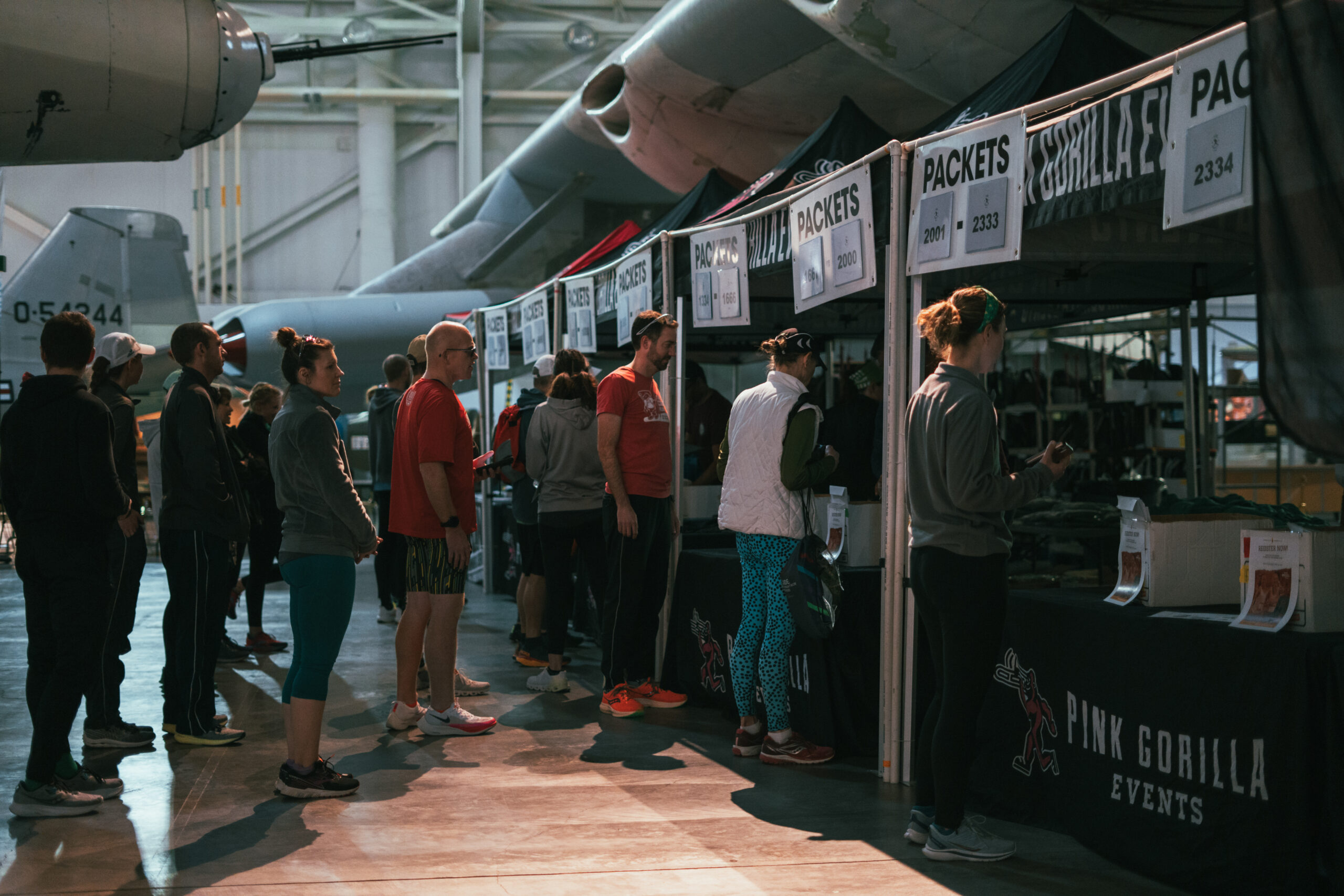 The Strategic Air and Space Museum was a sight to behold for the 2023 Leprechaun Chase on Saturday, March 4. Runners headed down the escalator under the SR71 Blackbird, the fastest plane in the world, weaved through old fighter jets to pick up their race packets and stretch beside the flight simulators.  The National Anthem was played and the Hangar Doors opened to reveal the aircraft lined start line.  You read that right, an aircraft lined start line!!
As the Pink Gorilla played his trombone, the lasses took off with a sprint and a smile.  The lads followed 5-1/2 minutes later with determination to catch the lasses.  Each gender wanted to win and the coveted green jacket.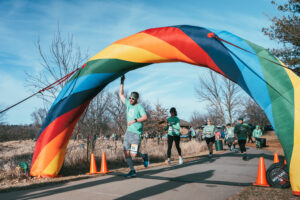 A light afternoon breeze cooled the runners as they left Strategic Air and Space Museum, running past the Convair SM-65 Atlas Missile, and headed to Mahoney State Park.  The bag pipers were playing, volunteers and spectators were cheering and the chase was on! Through the rolling hills, grassy trails, and running paths of Mahoney State Park, the lads began to make up ground on the lasses.  The energy was infectious!!
Late in the race, the lads overtook the lasses and sprinted under the wings of the C-54D  Skymaster to the finish.  Lads got the win!!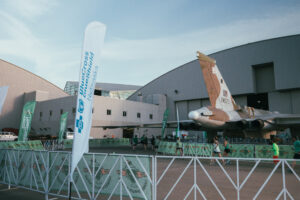 All runners were welcomed to the finish line with cheers and celebration. The Green Beer After Party was held under the wings of a F-117 Nighthawk, C-54D Skymaster, HU-16B Albatross and B-29TB Superfortress.  As runners cooled off from their 10K run, they snagged photoswith historical aircraft, toasted their running friends, cheered for award winners and danced their last jig before heading off into the sunset.