This is a guest blog post written by Ervin & Smith. You can find more information about Ervin & Smith here.
**
The Leprechaun Chase is more than just your everyday 10K race. Instead of just battling for your own personal record, this race is a battle of the sexes—men versus women, lads versus lasses—for immortal glory.
And a free green beer at the after-party.
So it was an easy decision when Pink Gorilla approached Ervin & Smith about visually rebranding the Leprechaun Chase. The Pink Gorilla team is known for creating big-time experiences at their races—and they tasked us with bringing the visual identity to the same level.
The first thing we tackled was the logo.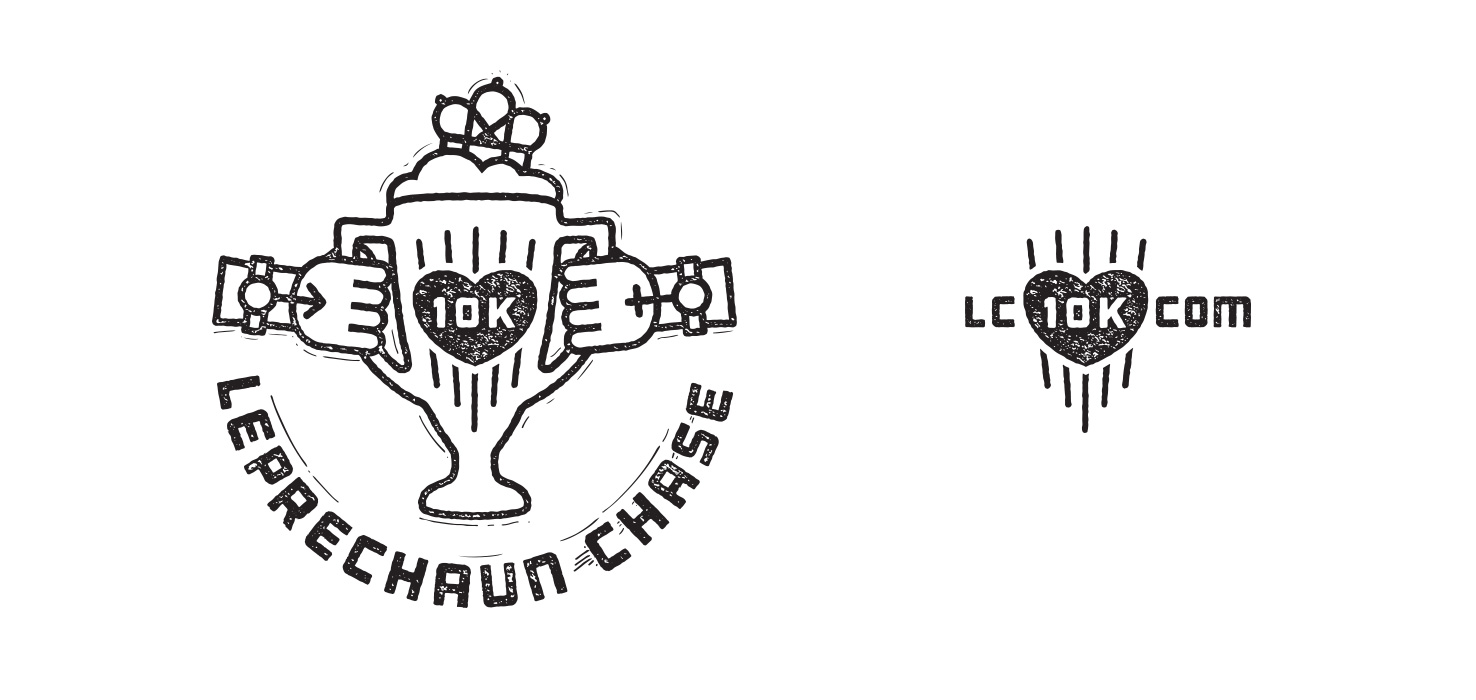 We wanted a logo that reflected the fun and energetic atmosphere of the race, but was also chock-full of meaning. From the traditional Irish Claddagh ring and gender symbols to the overflowing beer mug being pulled from both sides, the logo tells a story.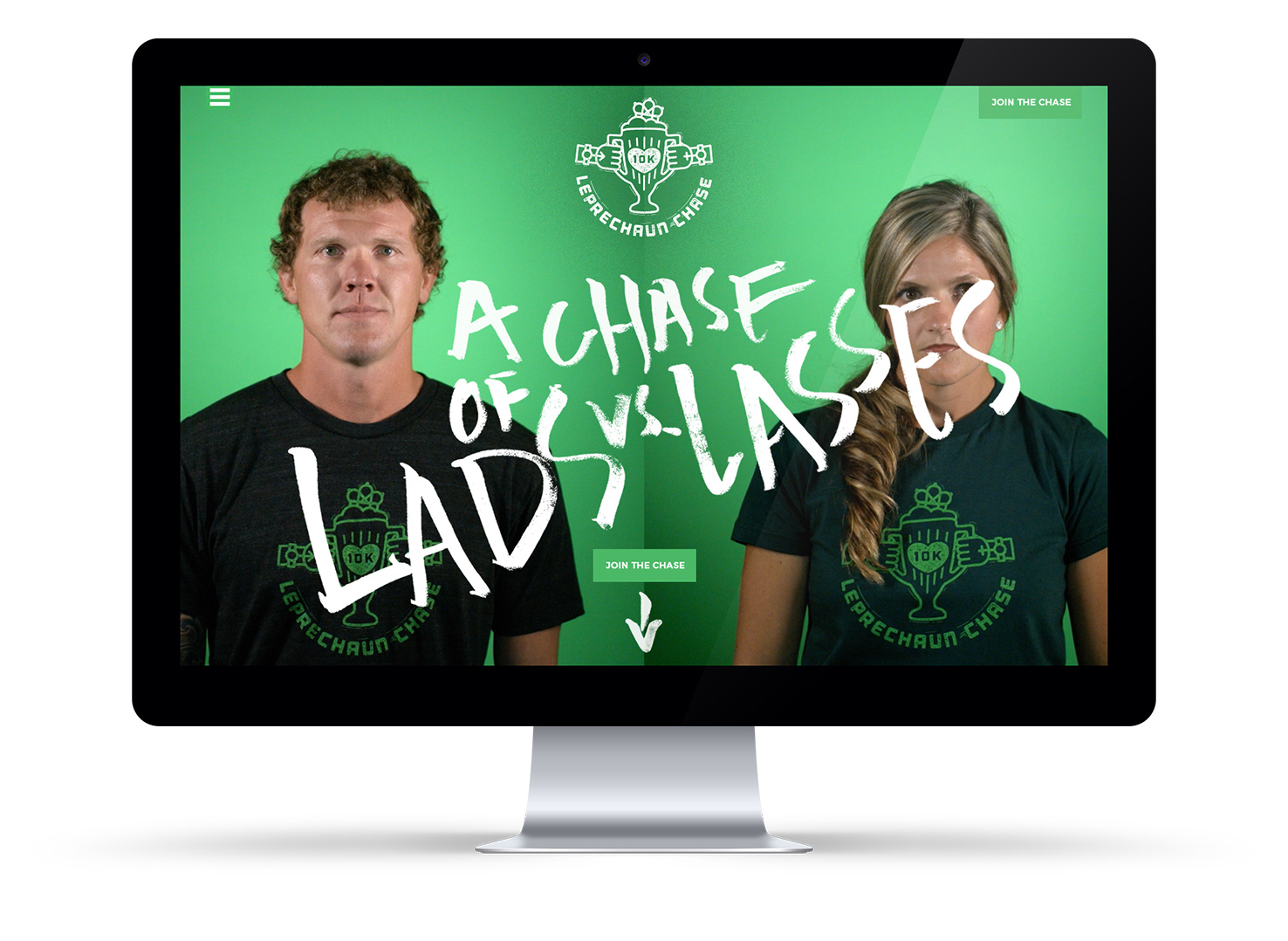 When it came to the website, we wanted to create something that would drive sign-ups and engagement with the race. We used the race's unique chase format to create fun and engaging split-screen video for the home page header.
Here are a few examples: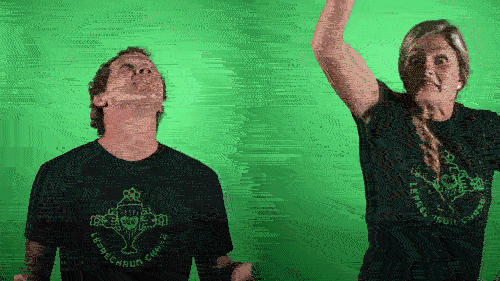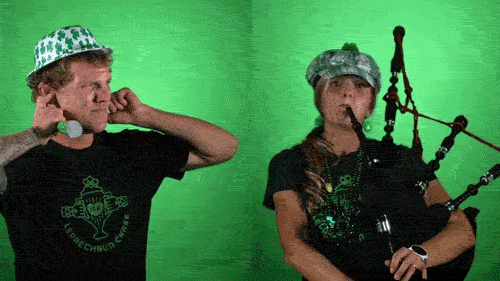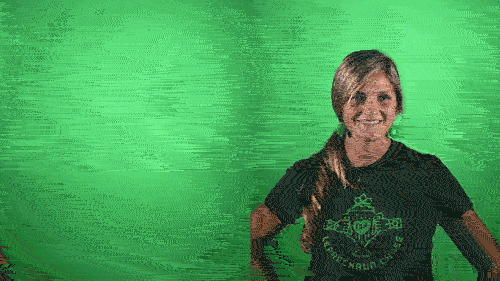 Event photography and bold, handwritten headlines throughout the site showcase the excitement of race day.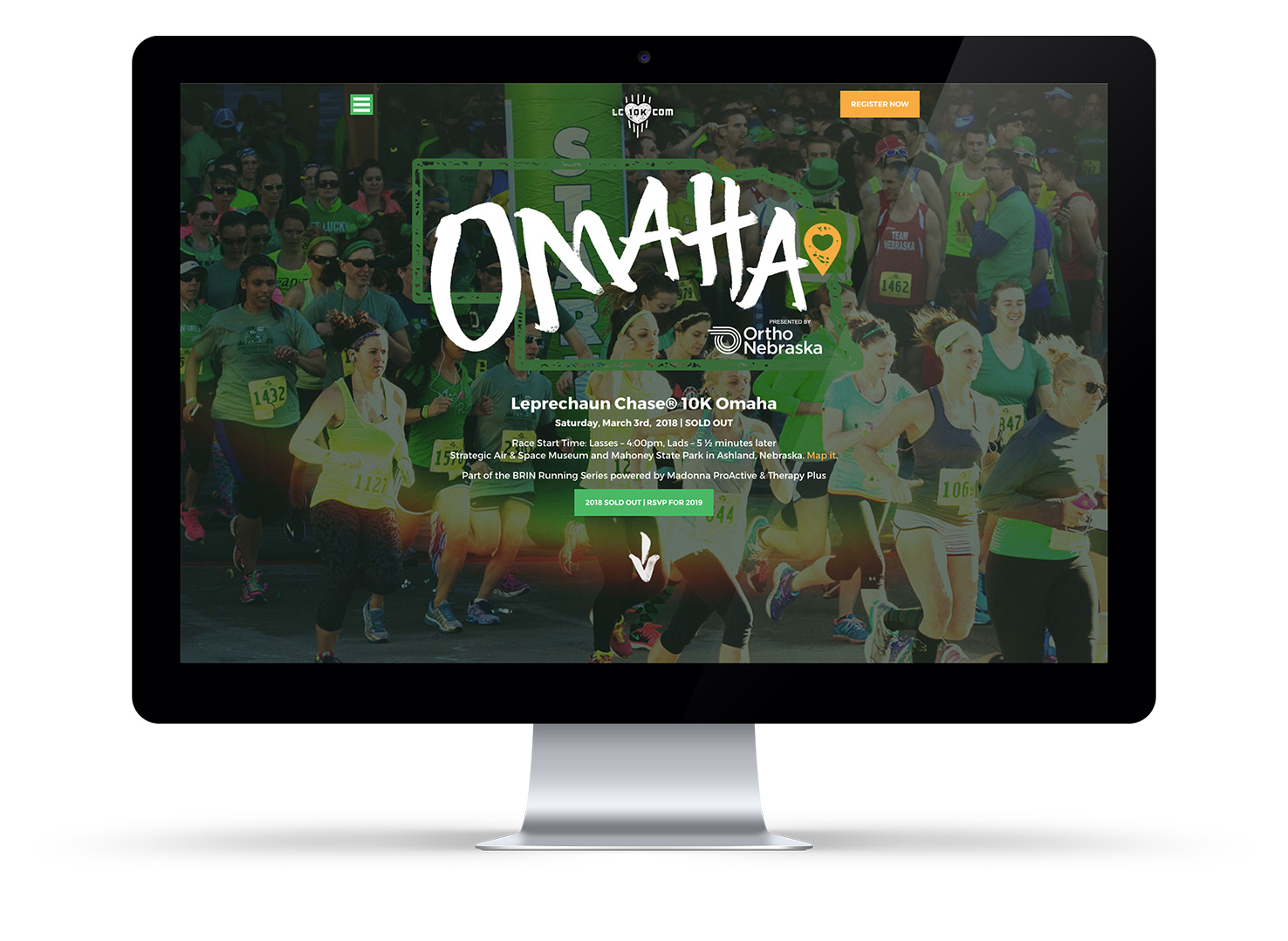 The opportunity to brand another Pink Gorilla event was a great experience. The fact that our team is made up of runners and past participants was just icing on the cake. Of course, being a part of something that helped double race registrations and create the fastest sellout in the history of the event is nice too.