There's nothing like the new year to get you motivated and get into shape, achieve your health goals, and just aim to be a better person all-around. If you are like most of us, you aim high at the beginning of the year and then shortly fall back into old habits. 
A secret that was once told to me to avoid this? Sign up for several running races and it will force you to stay focused and motivated throughout the entire year. 
Here are the Top 3 Nebraska Races to register for and keep your 2020 goals alive!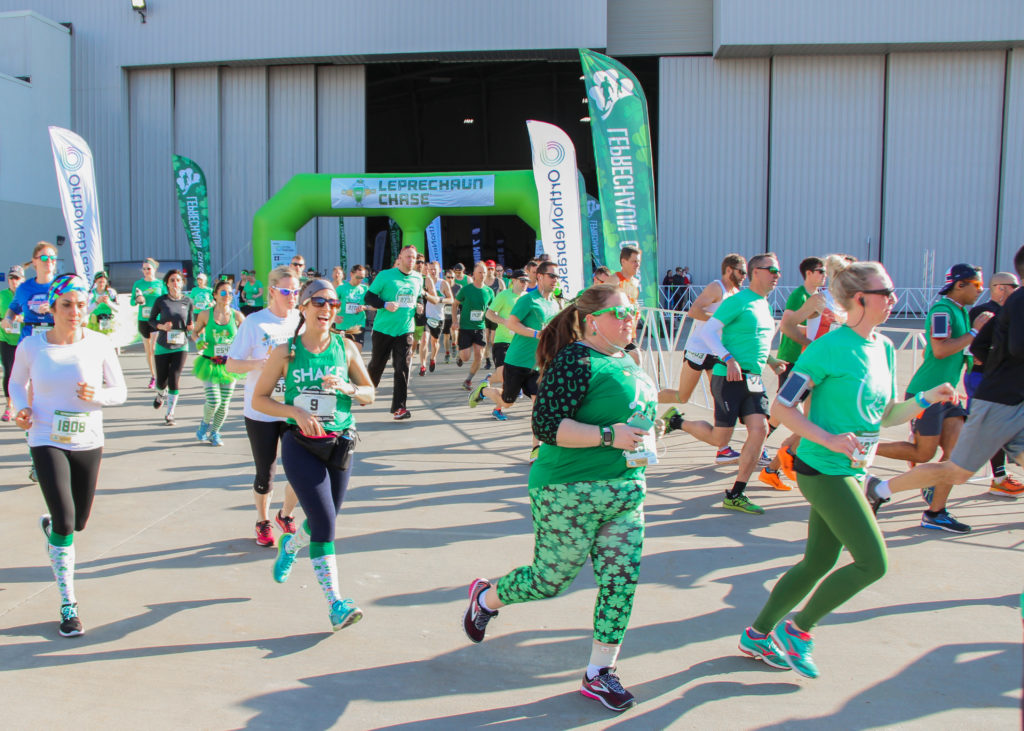 1. Leprechaun Chase 10K | March 7th, 2020 | Ashland, NE
The Leprechaun Chase isn't just a 10K with kilt-wearing bagpipers—this is a chase of lads versus lasses. The St. Patrick's themed race kicks off inside the Strategic Air Museum in Ashland, Nebraska just 15 minutes outside of Omaha. The lasses leave in the first wave, followed by the lads (5½ minutes later). Whoever crosses the finish line first wins a free green beer for their gender!
Why Do It? 
Three Time Winner of Runner's World Magazine Awards including Top Ten Bucket List Race for Costume, One of the Most Spectator Friendly Races in the Nation, and Race of the Month.
It is the largest 10k in the state of Nebraska but has a cap of 2750 runners and sells out annually (Hint, hint, nudge, nudge! Register now!)
If you are looking for extra motivation to keep running year round, this race is also part of the Born & Raced Nebraska Series where runners run three 10k's in a year to earn a special finishers medal. Sign up for this race and then register for Cornfield Cornfield on 3/6/2020 and Harvest Moon Hustle on 6/12/2020 to earn your medal!
Everyone is wearing green!
REGISTER DECEMBER 6TH FOR NEBRASKA'S ST. PATRICK'S DAY RUN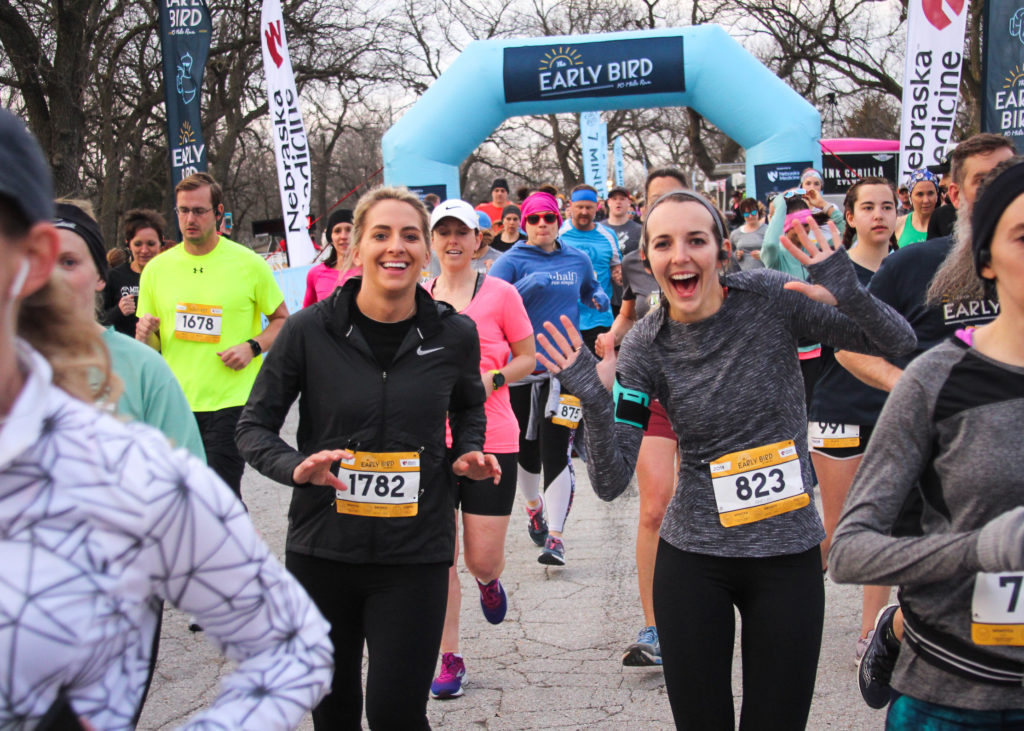 2. Early Bird 10 Mile Run | April 6th, 2020 | Omaha, NE
Join the flock at Omaha's Early Bird 10 Mile Run! That's right, be an early bird and #EarnYourWorm! Kick off the running season with the first big race of the year in west Omaha. Fly out of Walnut Grove park at sunrise, circle beautiful Zorinsky lake, and then return for free brunch in the park. Did someone say unlimited mimosas? Oh yeah, we did!
Why Do It? 
One of the most scenic courses in Nebraska. The 10 mile route takes you through two of Omaha's best parks, going through tree lined trails and looping Zorinsky Lake.
Free Brunch, Coffee and Mimosas. The stars aligned and Early Bird Restaurant, Bob's Donuts, Archetype Coffee and Barefoot Bubbly Mimosas make this the most tasty brunch that will leave you stuffed. 
Great training run if your 2020 motivation has you registered for a half or full marathon later in the year…
You earn a medal with a worm on it! (The Early Bird gets the worm… Get it?!)
REGISTER JANUARY 1ST AND EARN YOUR WORM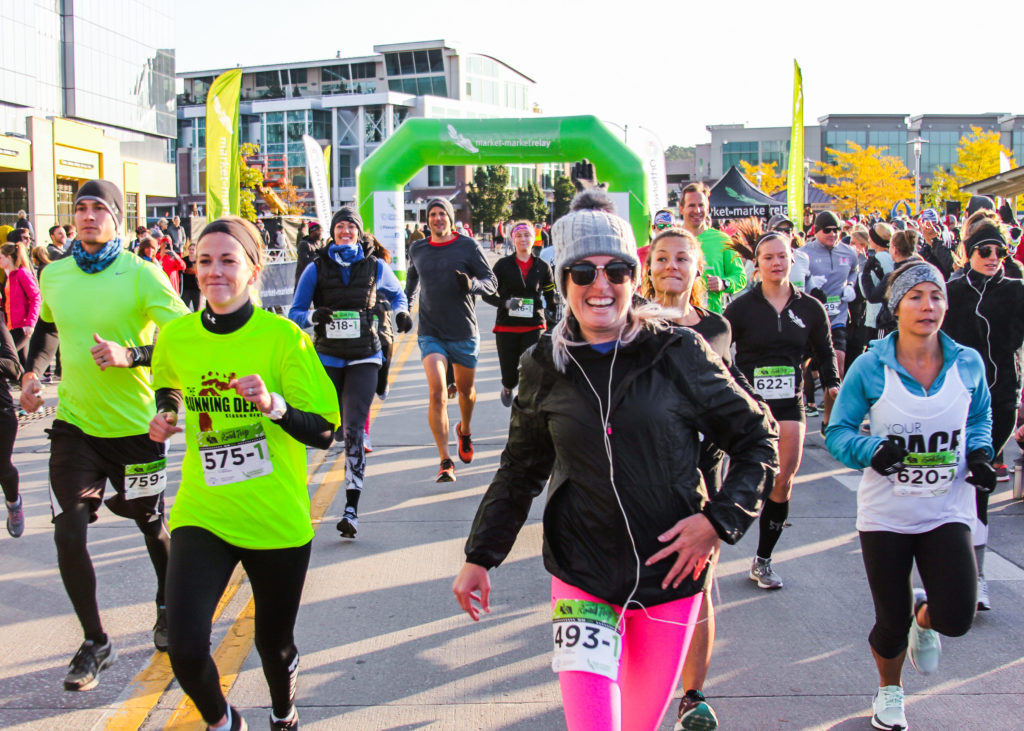 3. Market to Market Relay Nebraska | October 3rd, 2020 | Omaha to Lincoln
Nebraska's running road trip is the largest day-long relay in the nation. Teams of 6, 7 or 8 runners take turns running from Omaha to Lincoln. Over the course of 76 miles, teams take on 19 stages, each stage varying in distance from 3 to 5 miles.
The course follows trails, paved streets and gravel back roads through at diverse and scenic slice of Nebraska. Combine the running with outrageous costumes, memorable van rides and a lively Pepsi Post-Race Shindig & Expo and it all adds up to one unforgettable day.
Why to Do It?
A team running event where you spend more time hanging out as a team than running. 
Not many times in the state of Nebraska can you participate in something that is the largest in the nation. Join 5,000 other people annually and experience it for yourself!
The relay is so popular that you have to enter a drawing to be selected to register for the event. So, if your name is selected, it's fate and you just have to get a team together to run!
You get to hang out with your friends and family members for an entire day creating lifelong memories.
SIGN UP FOR AN EMAIL REMINDER WHEN THE DRAWING OPENS
Whether you register for one of these races or all three, have a great 2020!