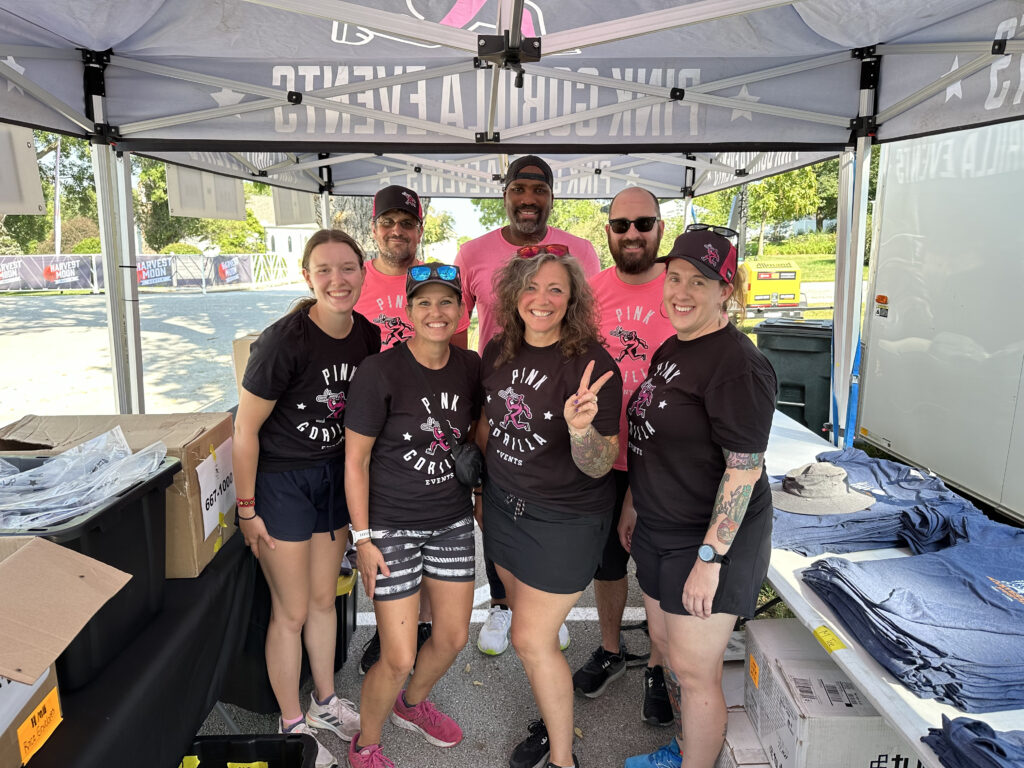 Harvest Moon Hustle is the most fun you can have with your running friend on a Friday Night in Nebraska! As the race director, I get to see the event from so many angles. Here are things you may or may not know about the 2023 Harvest Moon Hustle, PoweredBy Blue Cross and Blue Shield of Nebraska.
H -Headlamps –You definitely need one of these, as this race finishes in the dark! One of my favorite things is the majestic site of runners headed home from Grandpa's Woods to the finish line, with their headlamps on.
A–Average wind speed during the race was 3miles per hour.
R–Refrigerated Trailed keep the beverage chilled, for your post race enjoyment!
V–VOLUNTEERS –Thank You to all 115 volunteers who helped hand out water, medals, packets, park cars,and much more!
E–ELMWOOD, Nebraska's population 660, but on Race Night, it's 2400+. We triple the town and they LOVE it!!
S–Smoke Stack Awards, made and given by Lincoln Industries EVERY YEAR to the overall winners, are really HOT!!!
T–Twilight wasat 8:15pm on race day. We had 66of 1068finishers done by twilight.
M–Miles run by all participantscombined on race day –6621.6 miles.
O–Overall Youngest Runner on Race Day –10 years old
O–Overall Oldest Runner on Race Day –73 years young
N–Nourishment is the yummiest part of the event. The post-racepartywelcomes athletes with BBQ Pork Sandwiches, Spicy Coleslaw Chips.
H–Heat and Humidity didn't bother us at Harvest Moon Hustle this year, we had the best weather!!
U–Under the canopy of the treelined Mopac Trail, we could not think of a better place to run.
S–Six Hundred Seventy –BRIN Completion Medals earned on September 8, 2023!!
T–Three Thousand Eight Hundred Eighty-One Dollars donated to local charities and nonprofits at this event!
L–Live Results and Live Music, Two MUST HAVESat Harvest Moon Hustle
E–Electrifying Environment is the best way to describethe overall atmosphere of Harvest Moon Hustle!
Thanks for running with us! Can't wait to see you at the next Pink Gorilla Event!
Linda