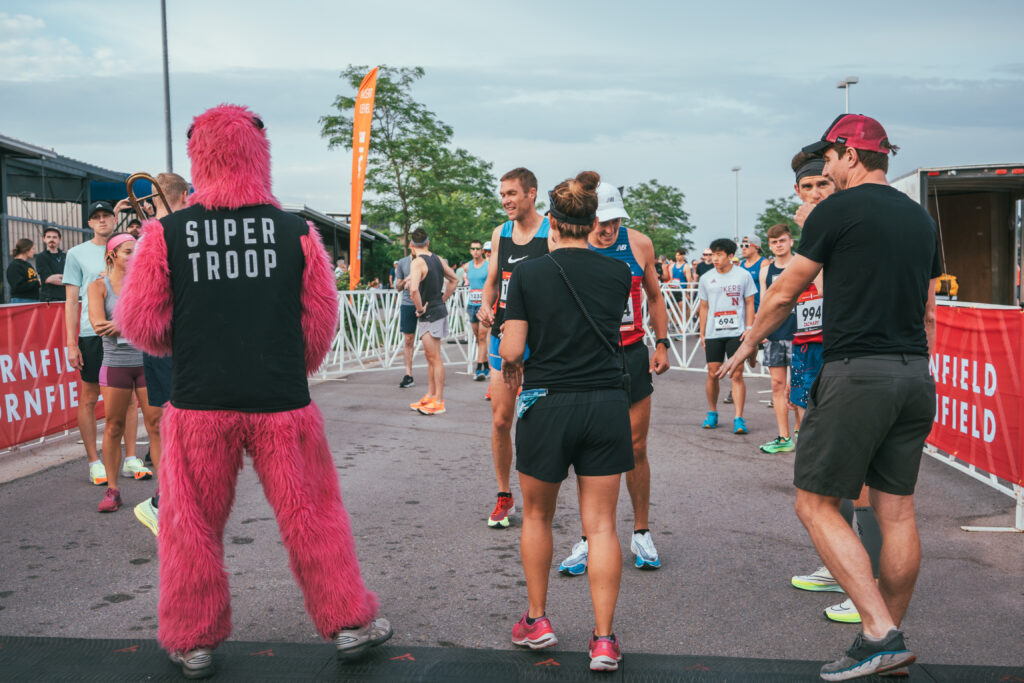 What a great weekend for we had for the 2023 Cornfield Cornfield 10K, Powered By Blue Cross and Blue Shield of Nebraska. While my "title" for this event is Race Director, I speak for the entire team when I say Thank You for running with Pink Gorilla Events.
Celebrating the 10th year of Cornfield Cornfield was so much fun. Our team was excited to add Gatorade to the course, popcicles at the finish line and the Pink Gorilla hanging out at the CommonGround Nebraska After Party. Leading up to the race day, the weather forecast predicted stormy conditions that had us on edge. We prepared for the worst, putting contingency plans in place and closely monitoring the weather updates. However, as the sun rose on race day, we were greeted with a surprise—a beautiful, cool morning that defied all expectations.
The atmosphere was filled with excitement and relief as participants arrived at the starting line. The energy was high as runners got ready to toe the start line. With the unexpected gift of great weather, we knew this would be a race to remember.
The Pink Gorilla sounded his trombone and the runners took off. The cool summer temperature and overcast conditions provided ideal conditions for runners to push themselves to their limits. From the scenic route around Prairie Queen Recreation Area to the high energy Werner Park Ballpark Finish Line, we couldn't have created a more beautiful course. The finish line welcomed runners with cold drinks, popcicles, sweet corn and watermelon. It was a Top 10 Race Day for sure!
I want to personally congratulate and celebrate each and every participant. Whether you set a course record, a PR, completed your first 10K, are returning to running after an injury, running for your health, running with friends, and/or any other reasons, you are incredible, Cheers To You!!
Finally, thank you to our sponsors, volunteers, and partners for your support and participation. We couldn't do it without you!
Keep running and hope to see you at Harvest Moon Hustle, Market to Market Relay Nebraska or the Good Life Halfsy later this year!
If you want to relive the excitement of race day, make sure to check out our post-race content, including recap-photos, recap video, bib-tagged photos, photo-booth photos and more!
Linda Brown, Race Director