This story is part nine of a ten-part series leading up to the 2019 Sioux Falls Skedaddle. For more information about the race, visit the website here. The 2019 race might be full, but you can join us in 2020! Follow us on Facebook for registration info.
**
It's important to have goals that you won't reach without the gift of time, and patience. To have a mission that doesn't end on the other side of a single finish line, behind a number on the scale, or that can be hit with a personal record.

Ashley Arend may have more than 20 half marathons under her belt, but that puts her less than halfway to her goal.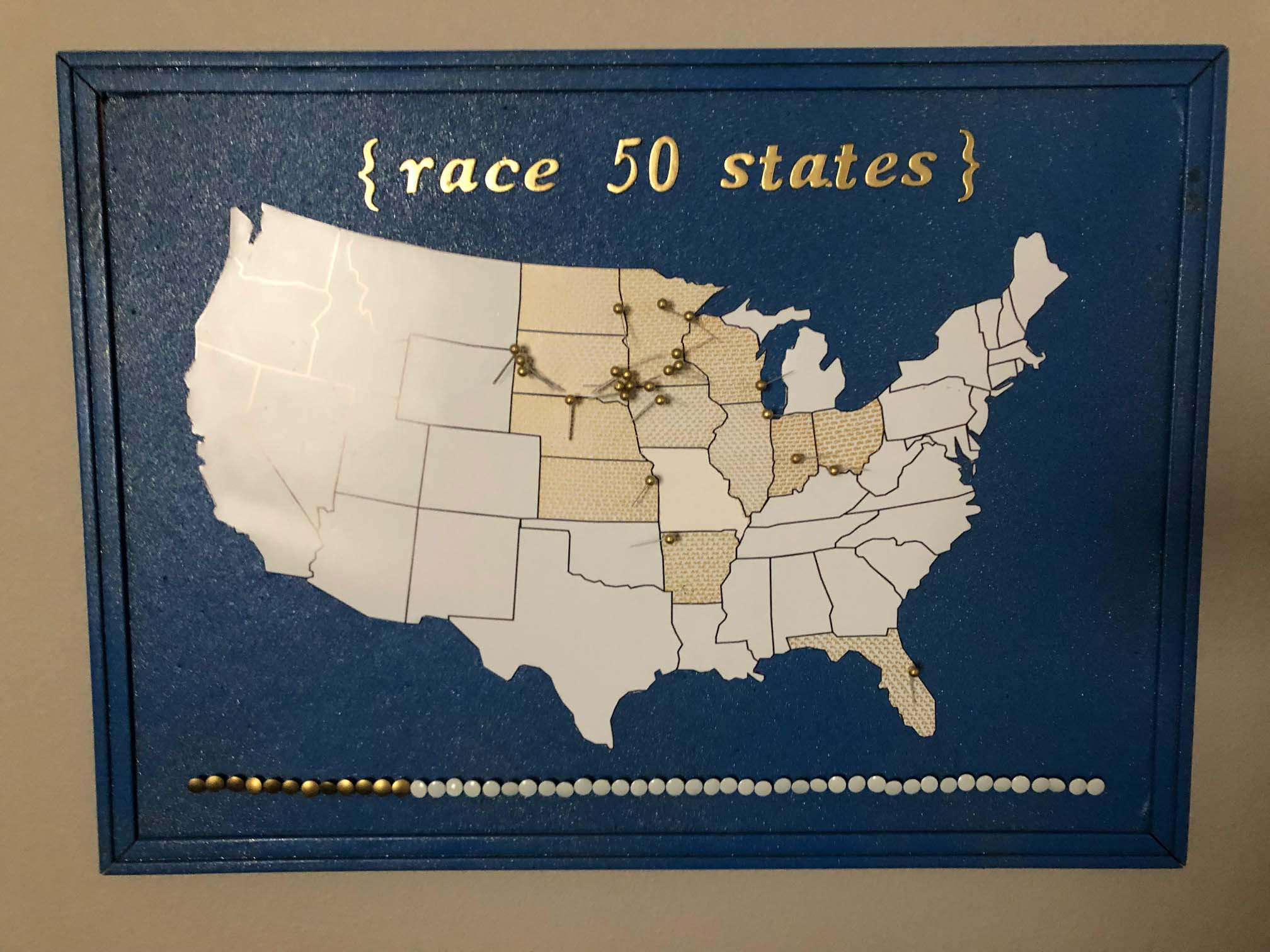 "I'm going to run a race in all 50 states. I set flight alerts just in case an affordable seat opens up on a race weekend. It's definitely a long-term goal, and I don't expect to accomplish it any time soon, but I'll keep working toward it. I'll keep chipping away at this goal, and when it happens, I'll find a new goal!"
"The race is an excuse to kind of piggyback as a reason to see somewhere new. It's easy to just get comfortable running your same path, but the country is big. The world is big. I need to see more of it. And running just makes me happy! So, if running is the reason I end up seeing somewhere new, and if I can convince people I love to come to this new place and do this amazing thing with me, how incredible is that?"
It all started in 2007 when Ashley's college roommate invited her to join her for a race. "I thought she was absolutely nuts. I didn't even hesitate, I told her a very flat 'No!'."
Fast forward a few years and you'll find Ashley hopping a flight to Florida to join her former roommate for a race.

"I call them 'Run-Cations'… I like to get a few friends together and road trip or travel for events that look fun. And I limit myself to running a race twice, so I don't stop looking for new ones. I won't say it'll never happen, though. I can't imagine going long between races, so if I have to break that rule, I'll do it.
The Skedaddle is the day after my birthday, and what better way to celebrate than to get your favorite people together, cram them all into a van, and all go run together?"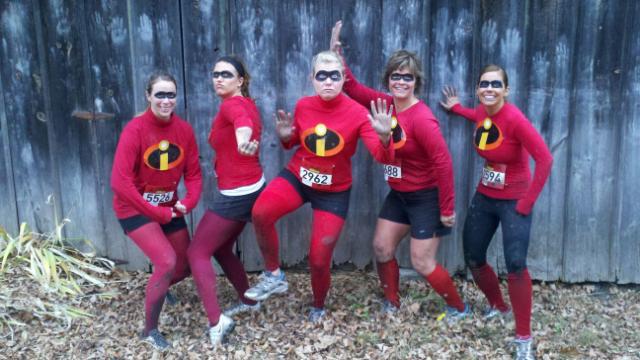 From running for a cause to running just because, Ashley brings the fun with her and trusts the other racers to do the same.

"Once you meet these people, you kind of figure out really fast that anyone who's willing to sign up for these is kind of crazy. They're running in the intense cold, the crazy heat, silly costumes, insane distances. They have to be nuts, and those are my kind of people. There's just something about the demeanor of runners that makes them easy and fun to be around. Even if I couldn't convince my friends to come with me for a race, it would be fine. I'm coming home with more friends anyway."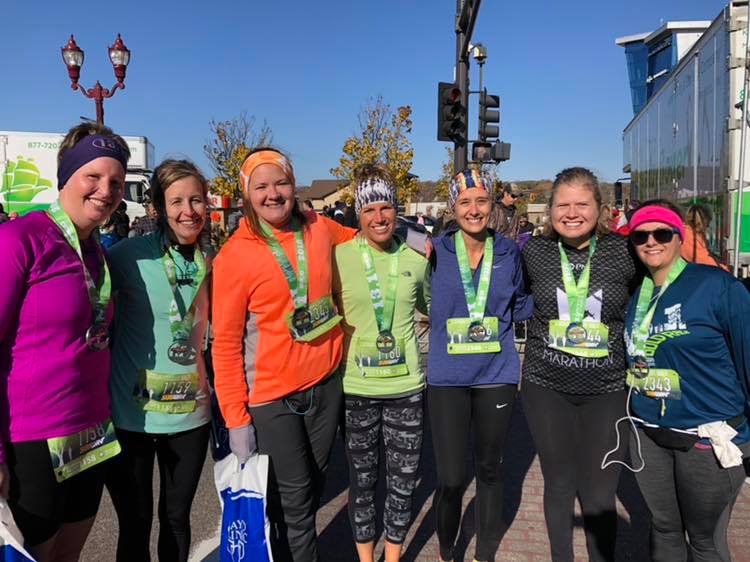 A veritable endorphin-dealer, Ashley enjoys recruiting non-believers into her galloping group.
"You can't say Introduced, because I'm not introducing people to running, but I love finding new people to run with me. Just getting them to start, then do a short race. Friends who will do a 5k with me, then they get hooked and start to build and build. Those are some of the friends coming with me to do the Skedaddle. Other people who started with that same hard 'no thanks' I started with."

And while talking about what she was looking forward to the most, Ashley mentions a notice she'd just gotten that the course had been updated.

"I think with other races, if they had changed the course this close to the race I'd think something had gone wrong. But I think this group just works so hard to put together a good event that my first thought was, oh, they found a way to make it even better!"

Among her youngest recruits are Ashley's two sons. "They're 2 and 5, and I'm hoping they'll end up loving to run as much as I do! I like to think about the day that we all run together. For now, I'm in love with my Bob. I got one when my first son was born, and bought a double Bob when I had my 2-year-old. Even if you're not into competitive running, if you like to run or jog at all, you have to get one. It's amazing."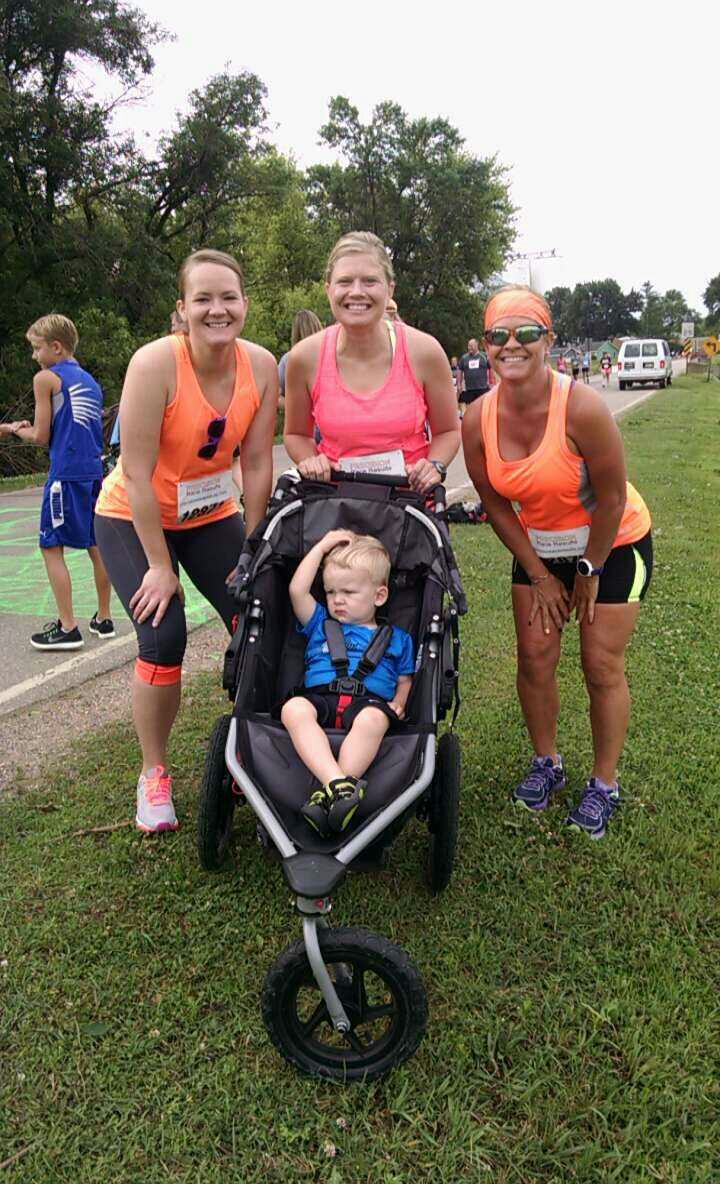 Being in a constant state of race readiness, Ashley didn't have a specific training program leading up to the Skedaddle, but that doesn't mean there weren't setbacks.

"Winter was just brutal! It was so cold. There were a LOT of treadmill miles this winter, which isn't at all the same as road running, but it's something. I made good friends with that treadmill the last few months!"

But weather isn't a concern leading up to this weekend.

"It's going to be so beautiful. The weather is going to be great, and they've put together all of this stuff for the racers all weekend. We're all looking forward to walking around Sioux Falls and exploring. I just love having a group of friends that enjoy running and I think it is awesome we are able to get together and do things like this. I'm looking forward to spending my birthday with each and every one of them!"

The teams at Pink Gorilla and 605 want to wish Ashley a very happy birthday, and congratulations on all of the miles she's come toward her goal of living a strong, healthy, adventurous life!