Team running relay races are great fun and the ultimate running road trip. With every road trip packing is part of the experience. Pack too little and your adventure becomes stressful. Here are the top 7 things to remember when creating your running relay packing list.
1. It's a team running relay race. Make the packing list a team event.
Divide up the list prior to race morning. 2 weeks out is a good rule of thumb when your team should figure out who is bringing what on the packing list.

2. Tips for your relay van. You only get one so getting this right will make your day awesome.
2 Sets of Keys (Pro Tip: Give to two people or invest in a good hide a key to keep outside of the vehicle). Why? locking yourself out at the starting line is a perfect day to ruin the day.
Phone Chargers
Team First Aid Kit
Garbage Bags
Ice Chest
Ice & Baggies
Air Fresheners (your van will have a nice funk at end of the day)
Towels or Seat Covers
Sun Screen
Bug Spray
Team set of nighttime gear. Reflective vest, headlamps, blinking lights.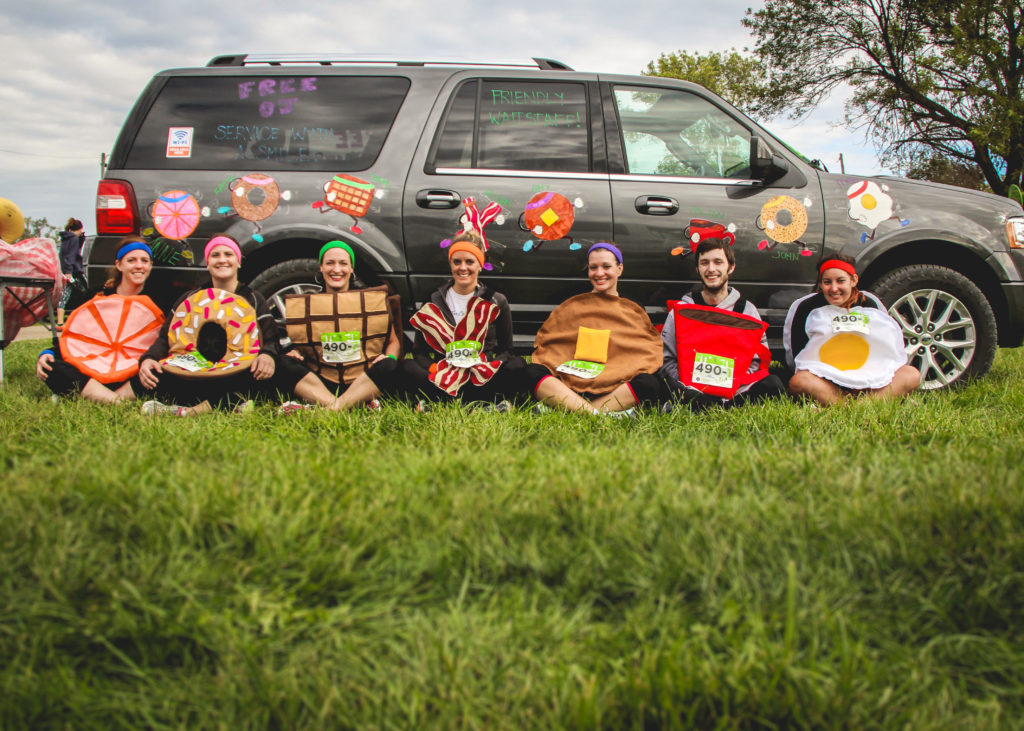 3.  Stay Fueled. If crushing your first running leg only to crash the rest of your day is your m.o. read this.
Eat immediately after running it will help you to recover for your next leg.
All Day Nutrition Plan

Breakfast
Lunch
Dinner
Snacks
While running (gels, chews)

Water for Whole Day

Over-pack: don't plan on stopping at a gas station
Bring water for when running — there won't be water stations on the course (only in your van)

Keep food handy. If it is on the bottom you may never get it out.
4. Personal Items. These items are ones that you don't want to make a team event.
Sunglasses
Watch
Cash, Credit Card & ID
Phone
Medicine
Extra Shoes, Socks, and Running Clothes (look at the weather all day — likely cool in the morning and hot in afternoon)
Change of clothes for finish party or ride home
Towel(s)
Bags. Plastic bags are great for trapping in smells
Extra Toilet Paper

5. Tips to Keep it Clean. Running, Sitting in a Van, Sweating, Laughing, Running and More Time in the Van = Sweaty/Smelly Fun. 
Toothbrush & toothpaste
Post race shower stuff (may have shower options ask race organizers)
Baby Wipes
Deodorant
Small towels
Hand Sanitizer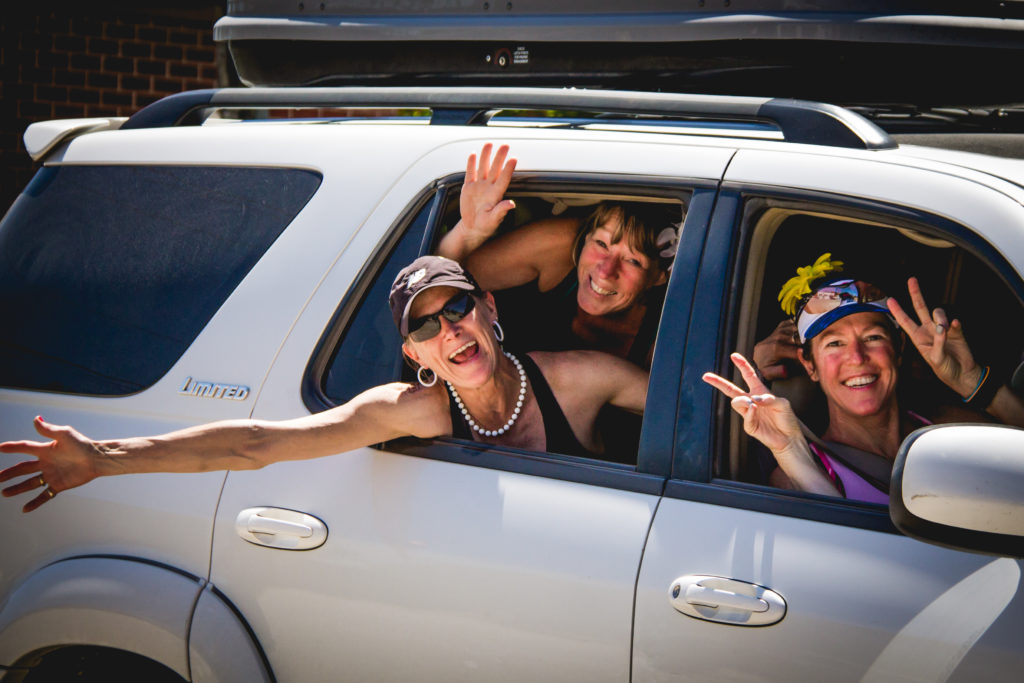 6. Bring the Fun. Road trips are fun. Make your running relay an epic day.
Costumes
Team Flag
Runner Signs
Boom Box
Cowbells
Window Paint
Team magnets to tag other vehicles
Van Playlist
Van Decorations

7. Race Morning Checklist. It's relay race time. Better double check you got it all before you take off.
† Allow plenty of time to arrive the starting line. Figure out how long it takes and assume you will stop for a bathroom break on the way.
Know your wave's start time
Attach vehicle tags to front and back of the vehicle
Bring your team bag with your race bibs and race guides.
Read your Race Guide & Download and print a copy of the Race Rules.
Know how to compete for the contests. (Go for the win, lobby to other teams, do something special)
Arrive at the Start Line 30 minutes prior to your wave and pick up your baton here.
Don't leave a teammate stranded, have a meetup plan prior to race morning.
Get a start line picture of your team.