The Market to Market Relay Ohio course shows off some of southwest Ohio's best areas, both in the van and on foot.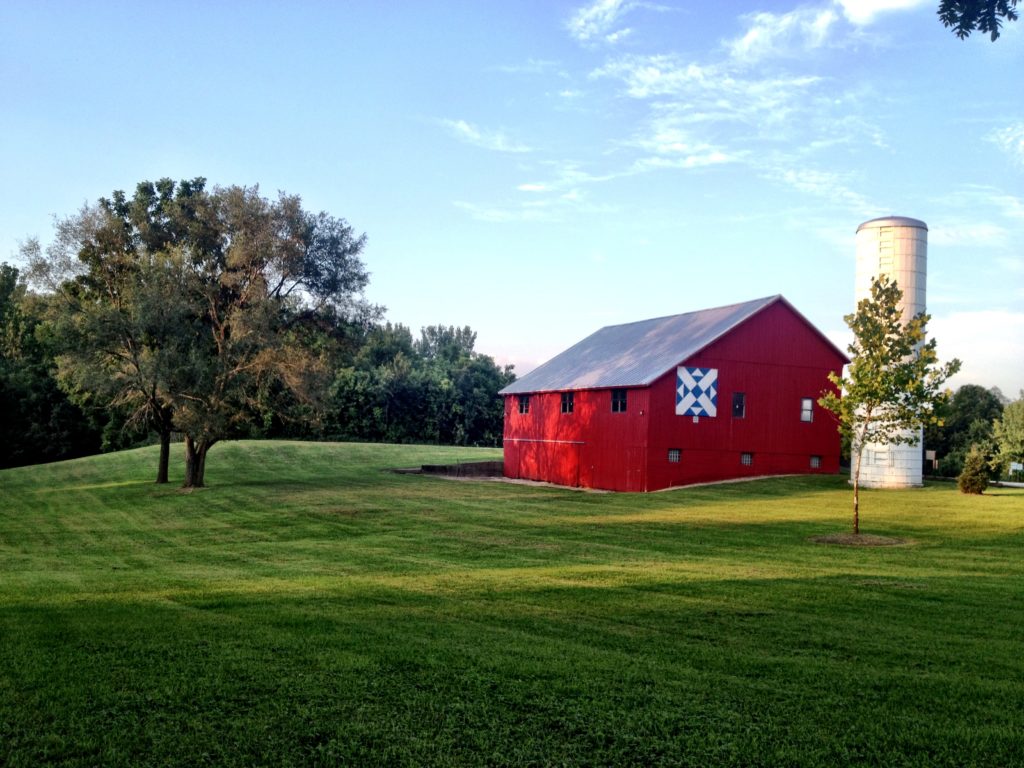 The Ohio relay race, starts in beautiful historic downtown Milford, runners leave town and head north over the Little Miami River. The Wild and Scenic River is national know for it's wooded bluffs, flowing deep gorges, rolling farmland, and historic towns it passes.  The Market to Market Relay Ohio running relay race course follows the river on the Little Miami Scenic Bike Trail. Local's are starting to let the secret out about how amazing the Little Miami Scenic Bike Trail is. It was one of the first trails inducted into the Rails-to-Trails Conservation Hall of Fame. The runners stay nearly 100% on bike trails and primarily on the Little Miami Bike Trail for 70% of the race, which of course follows the Little Miami river. The tree lined flat path next to the State and National Scenic River is a little piece of running heaven.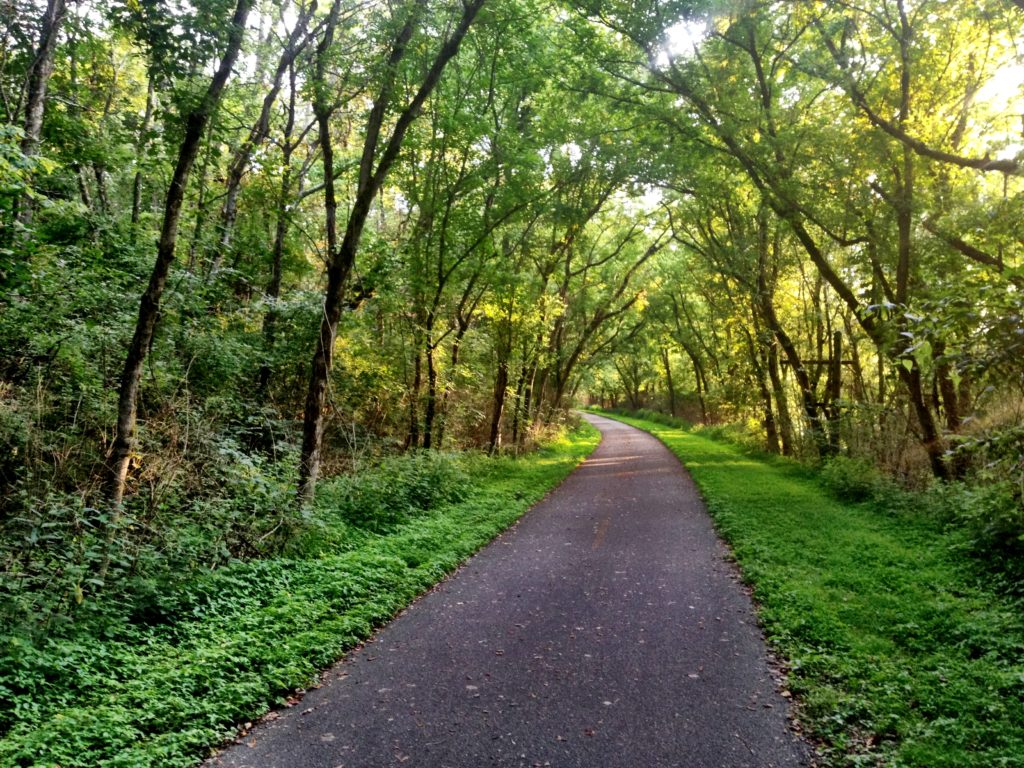 Along the way, runners of this Ohio relay race encounter beautiful trail towns like Loveland, South Lebanon, Morrow, and Corwin. Also featured are some iconic Ohio historical sites such as Fort Ancient Archaeological Park, the old Peters Cartridge Factory, and Xenia Station. New for 2017, runners will run directly from Oregonia (Little River Cafe) to historic Corwin. This stage combines the two stages from 2016 of Oregonia to Hisey Park (4.0 Miles) & Hisey Park to Corwin (2.8 Miles) into one stage Oregonia to Corwin (5.7 Miles)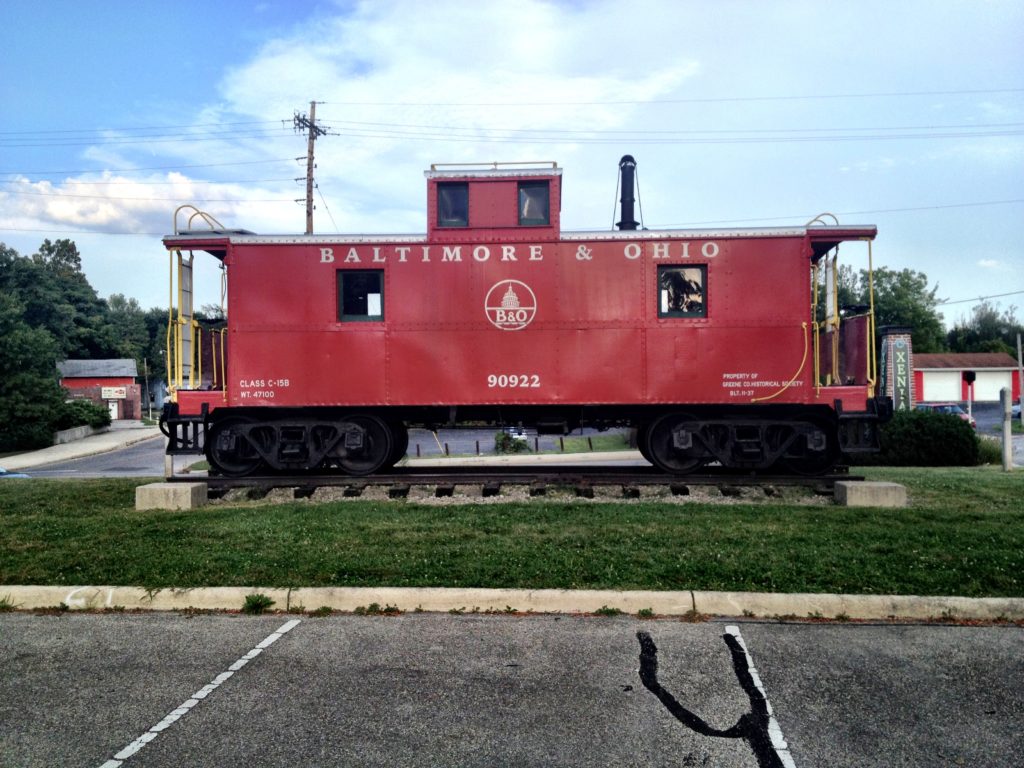 At Xenia, runners turn on to the Creekside Trail as they make their way through Greene County and towards Dayton.
In the van you will pass quaint towns, horse farms, forest, rivers, canoe drop-ins and overlooks. This back road scenic drive is worth exploring on any weekend with friends or family members.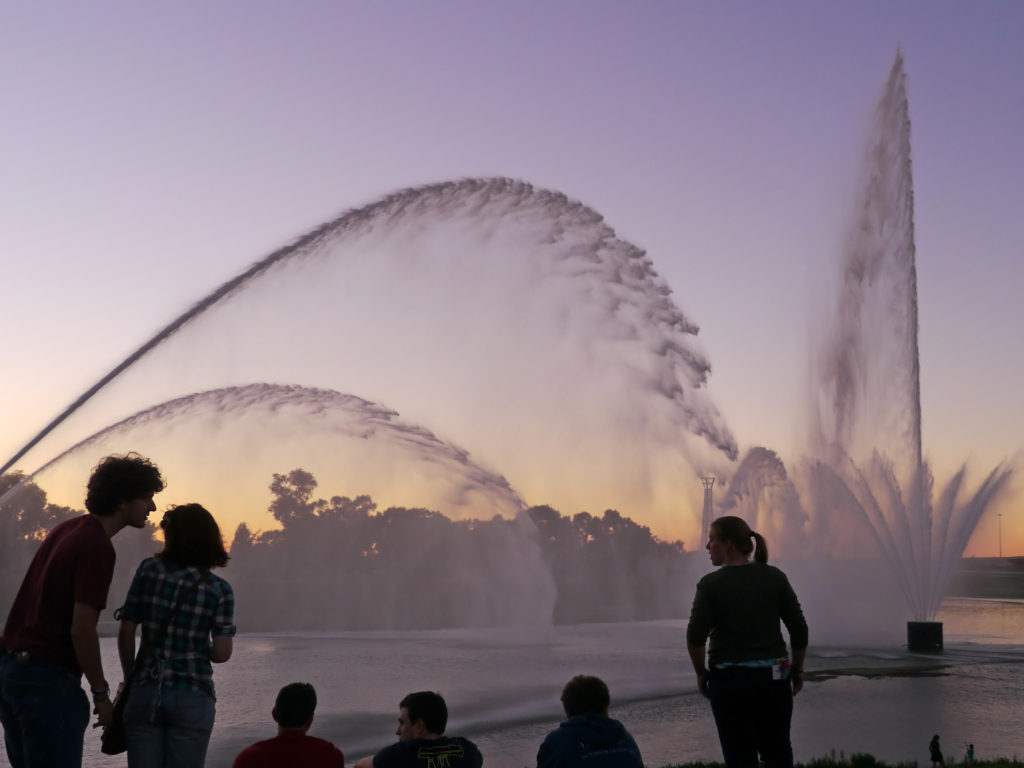 The pinnacle of the day is the team finish. The last runner of from your team will run the Mad River Trail, where they might see a river otter, beaver or crane. The rest of the team members will meet the runner at the Five Rivers Fountain of Lights. Together all team members finish at Riverscape Metropark. This spectacular park has an amazing overlook of the rivers and a unbelievable spot to finish one unforgettable day (not to mention the awesome shindig where you receive your finisher medal, toast your team's accomplishments with a complementary 50 West Brewing craft beer and enjoy two complementary Marion's Piazza team pizzas).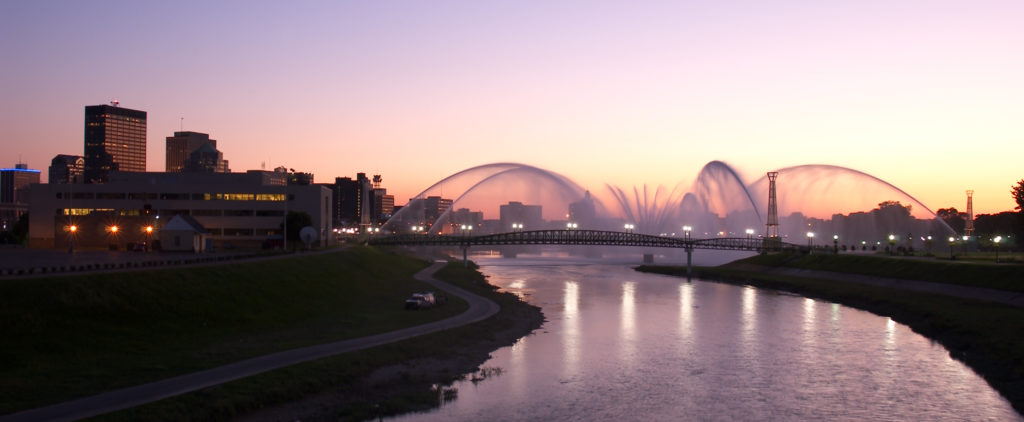 One past runner's review sums up the day & the course "Superbly well-organized. Great course. Loved the canopied trees" — Earl R.; Cincinnati, Ohio.
To see the 2017 course updates including the interactive course map and runner matrix, visit the course details page on the website.
The race is filling up fast for the 2017 Market to Market Relay Ohio. Get registered now and experience the amazing scenery along this course before it's too late!