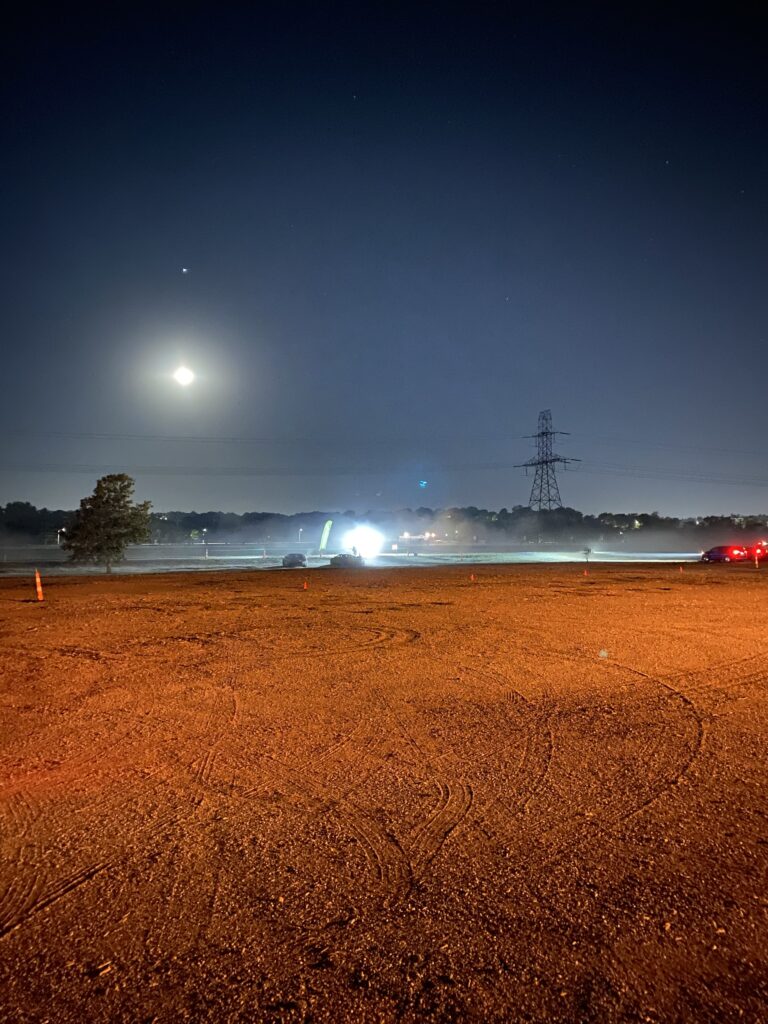 15 years is a long time. In fact, the only thing I have done for a longer continuous time is go to school. I don't know if you are like me, but whenever I hit a milestone it causes me to pause and reflect. If you aren't familiar, 15 years ago I came up with the odd idea of creating a team running relay from Omaha to Lincoln and tricked my best friend into helping me get it off the ground. You can read more about the origin story here or listen to this podcast.
My takeaways from this year's race…

I still love doing this job and especially being the race director for the Market to Market Relay. I think it is because it is like a puzzle or a game that I must solve every year.

The combination of construction, city growth, and changing hands of property always create a potential change in the course.
Over the years, we have learned how to play excellent zone coverage to outsmart the unknowns that pop up on race day. With 80 miles of running course and over 100 miles of driving, something always pops up.
People in crowds don't act like individuals. Preparing for this was and probably is still our biggest challenge.
We must communicate the plan to nearly 500 people on race day and then every team to make things go smooth.

We are working nearly as hard in year 15 as we did year one. I am fortunate to be surrounded by people with different skills than I have, but at the end of the day we have these same core values.

We Follow the Golden Rule
We Are Independently Accountable
We Love Event Day
We Serve Up A Little Something Special

I always find a moment or two during the day that I am totally grateful. This year, here were those moments…

Full moon with a spotlight on at Al Veys at 4:30 am (check out this blog post's cover photo).
Looking up at Springfield and noticing the sky full of stars.
Cresting a hill on Hwy 50 with the fog from the cold morning engulfing the Platte River and bluffs.
The volunteers with I Am Bike Safe still having the best time even with the last cars, just loving life!
The worn paths in the ditch at 310th and Mynard at the end of the day.
The view from top of the bridge with a full Post-Race Shindig.
That somehow, I am fortunate enough to spend my working days and hours doing this job full time.
That the Pink Gorilla Events team is amazing (see point above).

Someone once told me that a community identity is a combination of its people, places, and events. This event has such a positive impact on our community.

It was this event that started Pink Gorilla Events. If this event didn't work so well, we would have never made the leap to do it full time and put on 6 other events in a year.
In 15 years, we have been able to contribute over $750,000 to non-profit and local community organizations. This event alone has contributed $250,000.
There was a marriage proposal at the finish line this year! How cool!
So many of you have made this your tradition with your family and friends. Both running and friendship are at the center of wellness. With 18 of you running all 15 races and an unknown, large number running 13 or 14 out of 15.
At t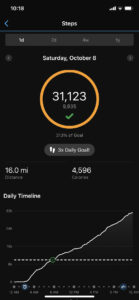 he end of the night, I think everyone involved in the event goes to bed dog-tired but fully satisfied and ready for another year. When I say everyone, I mean everyone – whether you volunteered for 6 hours, ran 78 miles as a team, set out portable toilets, or were part of the Pink Gorilla Events race crew. (here was my Garmin for the day in-case you were interested).
I guess after 15 years, I feel blessed and grateful that this event changed the course of my life and I still wake up every morning entertained.
-Ben Cohoon | Co-Founder of Pink Gorilla Event and Market to Market Relay Nebraska Race Director